Finishing of workshop on writing project proposals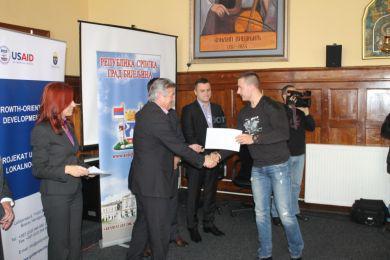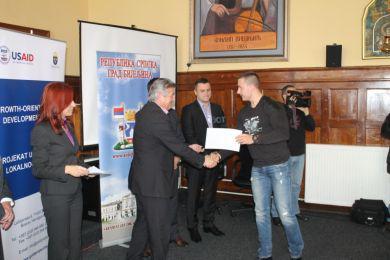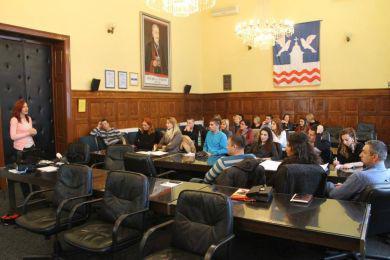 Today, by handing over certificates to 24 participants from nineteen companies from the teritory of the City of Bijeljina, ended a free three-day training on writing project proposals and designing of business plans.
The training was organized by the City Administration and USAID/Sida Growth-Oriented Local Development Project (GOLD), supported by lecturers from GOLD, the Faculty of Economics from Brčko and "Sberbank".
Participants were able to gain the knowledge how to write the quality project proposals which make them possible to get the credit, as well as funds from the European Union and other donors.
Since the companies showed the huge interest for this workshop, it is planned to repeat this training and organize the similar in the cooperation with the Employment Bureau for unemployed young economist, considering that these funds will be more accessible, and the areas in which it will be possible to apply will be more diverse.
Giving certificates to participants of the training, Mayor of Bijeljina Mićo Mićić stated that it was continuation of good cooperation with the GOLD project, aiming to improve the business environment and create the new jobs:
- The participants were well educated and mostly young people. It is up to them to apply the acquired knowledge into practice and attract funds to companies in which they are employed. This seminar is only one the ways of support that local government provides to the business community, because we believe that an educated workforce is one of the greatest potential of any society, Mayor Mićić concluded.