Talks about highway route through Semberija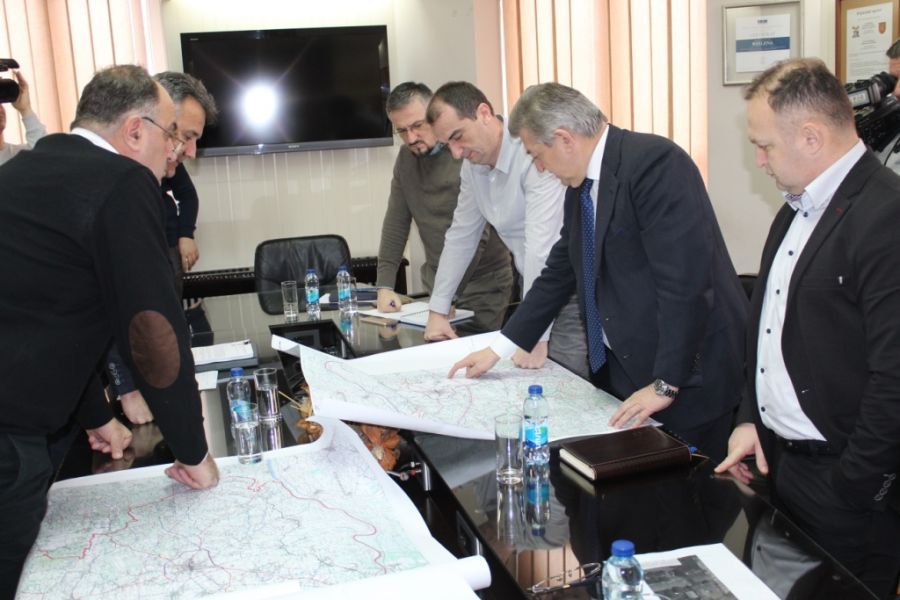 The conditions for the finalization of required documentation of the City of Bijeljina related to the route of highway that will connect Bijeljina with Belgrade and Banja Luka were made, after which all conditions are fulfilled and we can start preparation work on designation of the contact point of highway over the Sava river announced the Mayor of Bijeljina Mico Micic after todays meeting with the director of the "Highways of Republic of Srpska" Dusan Topic.
- This meeting was held at the right time, considering that the adoption of the Spatial Plan of the City of Bijeljina is in March. We gathered here today in order to harmonize the ideas of where to put a connecting point of the highway towards Belgrade.
Our suggestion is that the base should be the already planned route of highway from Banja Luka through Brcko and Bijeljina, and that the further section of the highway goes from the direction of Patkovaca towards Raca, and there will be connected to highway towards Belgrade. I think that we have come to an understanding for this route and that it would be the most favorable for the development of the City of Bijeljina - said the Mayor of Bijeljina Mico Micic.
Director of the "Highways of the Republic of Srpska" Dusan Topic pointed out that there would be two crossings of highway towards Serbia.
- One will be across the Sava river and one across the Drina river,respectively one in Raca, and one in the zone of the Pavlovic bridge with its branches towards Badovinci, Bogatic and Sabac. Its very important that we cooperate with Serbia, " said Topic, adding that what follows now is the provision of funds for building and searching for a partner.