Austria will continue to support the development of Bijeljina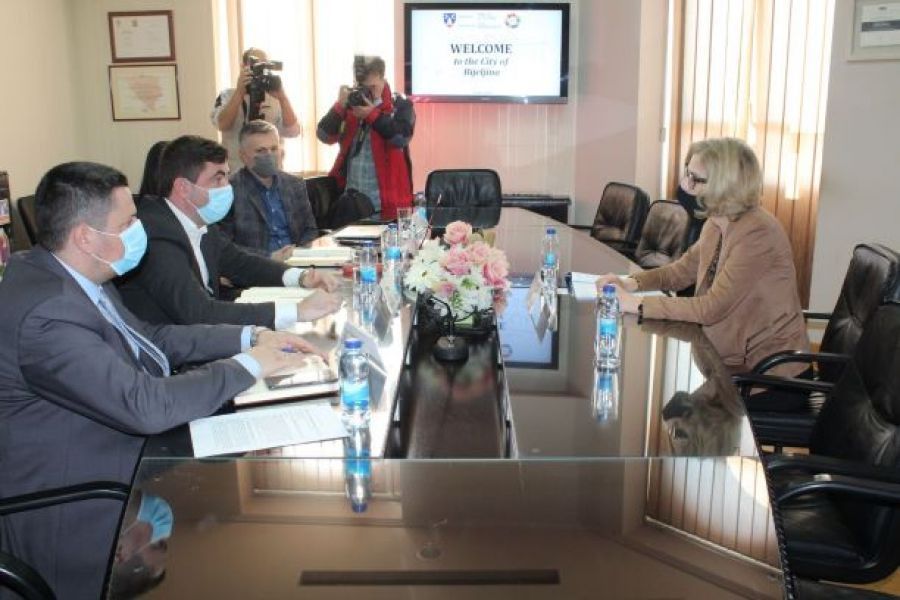 Ulrike Hartmann, the Ambassador of Austria to Bosnia and Herzegovina, visited the Administration of the City of Bijeljina today. She talked to Mayor Ljubiša Petrović about the plans for sustainable development of Bijeljina, through implementation of Agenda 2030.

Mayor Petrović pointed out that Bijeljina and Republika Srpska were grateful for all the aid provided by Austria. He thinks that there is a mutual readiness to improve the cooperation.
- I hope we will have more cooperation in preservation of environment, energy efficiency, rule of law, and most importantly, decreasing unemployment through direct foreign investments. I would like Austria to remain a solid and stable partner of Bijeljina, which will continue to be dedicated to piece, development, and human values – said Mayor Petrović.

Ambassador Hartmann pointed out that Austria would continue to support Bijeljina in its development plans, and that a good cooperation in transfer of knowledge already existed.
- We talked about specific things like ecology, air pollution, projects to improve the status of youth within the society, and stopping the trend of their emigration. I hope that Bijeljina, with the cooperation and responsibility of all institutions, will achieve progress during the term of Mayor Petrović. Also, I think that BaH diaspora in Austria is a great potential and investment opportunity, which should be utilised – concluded Ambassador Hartmann.
​