15th International Cycling Race Belgrade – Banja Luka has started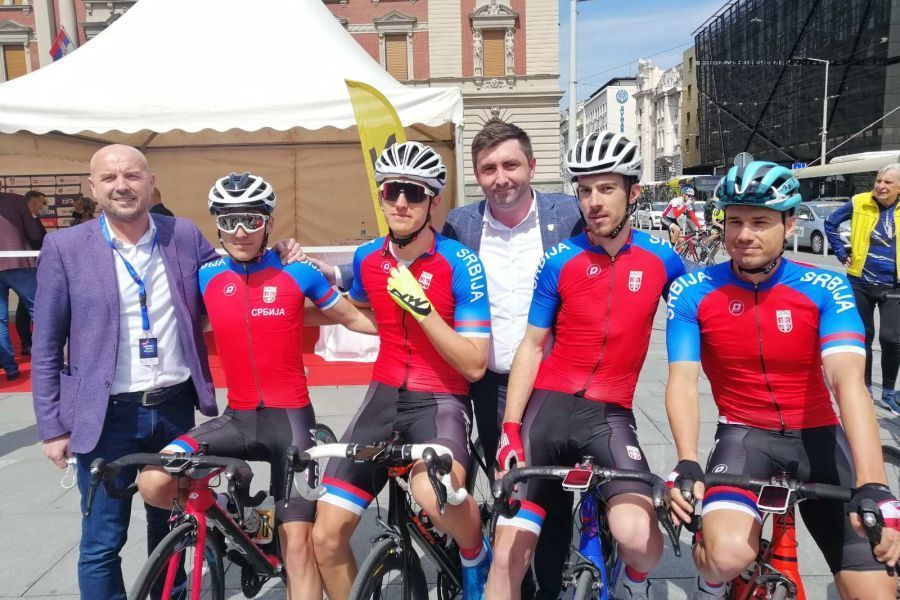 ​Bijeljina Mayor Ljubiša Petrović attended the start of the 15th International Cycling Race Belgrade – Banja Luka in Belgrade. He pointed out that the City of Bijeljina is greatly honoured to be one of the hosts to the cyclers from all over the world.
"The number of participants and the number of countries they come from makes the race Belgrade – Banja Luka, and its stage through Semberija is one of the biggest annual sport events in Bijeljina. Therefore, every time the bicycle pelotons come to Bijeljina, it is a celebration of sport and healthy way of living", said Petrović.
He added that this cycling race is, among other things, an opportunity to demonstrate hospitality, as one of the trademarks of Semberija.
"We are a city close to Drina and Sava rivers which connect us to Serbia, so we consider this race an important message about the need to overcome the borders between Serbian people and states in the region", said the mayor.
The City of Bijeljina is a sponsor of the second stage finish of the International Cycling Race Belgrade – Banja Luka, which runs from Obrenovac to Bijeljina on 23 April, and also the start of the third stage from Bijeljina to Vlasenica on 24 April. Bijeljina is the only city in Republika Srpska to host a finish of one stage and a start of the next one.