US diplomat interested in Bijeljina economic potentials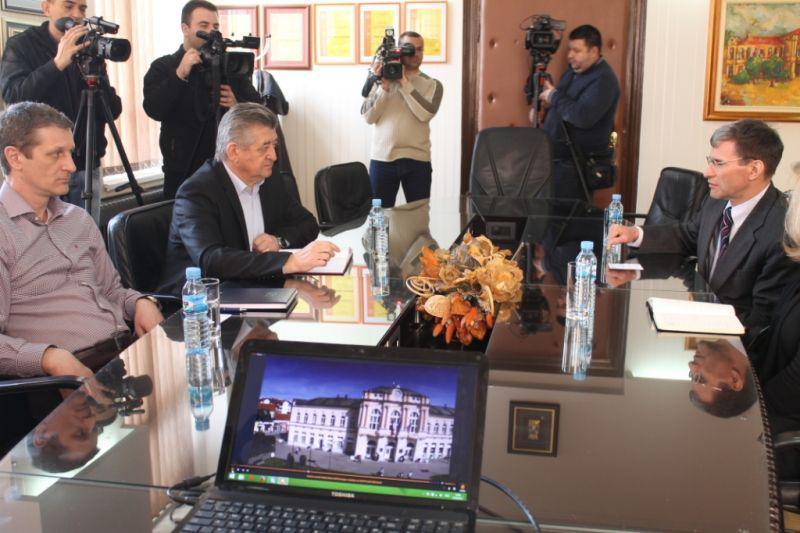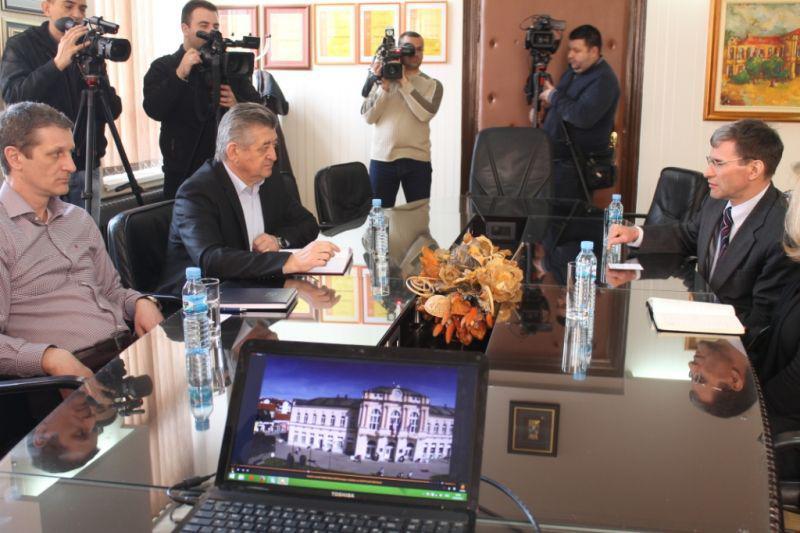 The economic potentials of Bijeljina City, activities of the City Administration on attracting investments and opportunities for support by international development organizations to the enhancement of the bussiness climate in the region were the main topics of the meeting held in Bijeljina between the Mayor of Bijeljina Mićo Mićić and US Embassy Head of Department for Economy and Political issues Rob Payot.
Mayor Mićić acquainted the US diplomat with the available industrial zones located in the northwestern urban part of the City, in which 13 land plots have been sold and six companies have started their businesses so far. As two of the most important issues that need to be resolved in coordination with the RS Government and BiH Council of Ministers, the Mayor pointed out the production restart in the Sugar factory and connection of the City to the gas line.
The City of Bijeljina receives significant support in its efforts to attract investments and enable new employment, especially by USAID and SIDA through the implementation of the GOLD project. Bijeljina has great development potentials and favourable conditions for investments have been created in cooperation with the public and private sectors and through the support of international organizations. Therefore, as stressed by the Mayor, it is expected that these efforts will provide results and that the economic development of the City will accellerate.