High School Fair - a roadmap for future education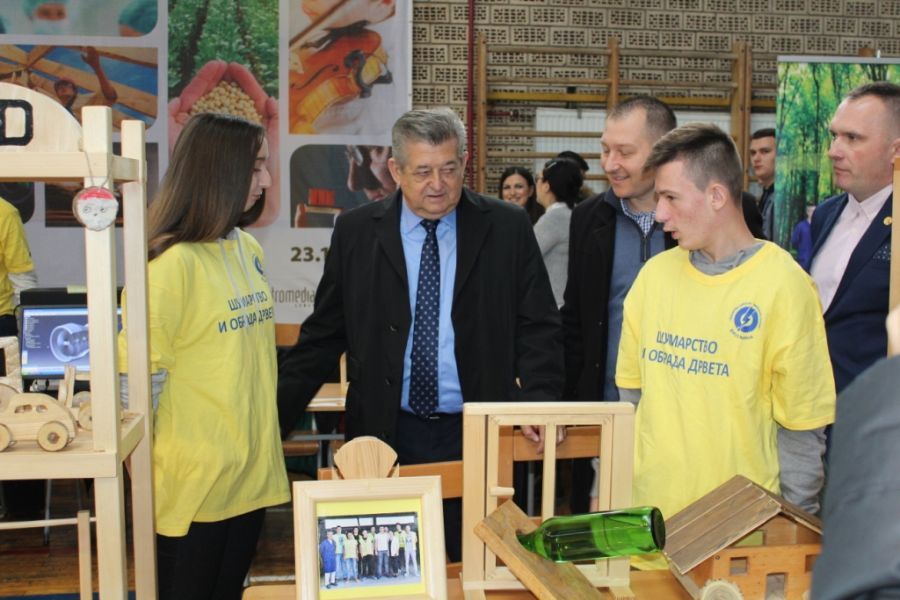 The City Administration of Bijeljina, in cooperation with the Youth Communication Center of Banja Luka, organized the fourth annual fair of high schools. The transition from elementary to high school is very important life event, and therefore a stressful period for children and parents. The choice of school, and the choice of future occupation, is also one of the first major and important decisions for pupils. "How to choose the right high school for yourself, which schools exist?" those are just some of the questions that every future high school student asks. The aim of the Fair is to inform pupils of the final grades of elementary schools about all existing educational courses in high schools in the City, as well as raising the awareness of pupils and parents about employment opportunities after school.
- We hope that this Fair will be useful for pupils to choose right high school. We are pleased that more and more children in Bijeljina are interested in craft professions that are deficient and we recently opened new directions in high schools for the education of carpenters and hairdressers. Also, through international projects, we are working on modernizing practical teaching in high schools, and in a large number of cabinets, teaching equipment has been improved, which will ensure better education of future staff - said the Mayor of the City of Bijeljina Mico Micic during the opening of the Fair.
The Fair, in the long run, contributes to the reduction of the unemployment rate in the area of the City of Bijeljina, and on this occasion several successful companies, who have a large number of employees, presented their products to pupils.
- After Banjaluka, we have expanded this fair to Bijeljina, to the satisfaction of parents, students and organizers - said Sasa Markovic, executive director of the Youth Communication Center from Banja Luka, adding that this year about 50 vocations were presented.
President of the Board of Directors of high schools Dusko Djuric said that the fair is a useful way for students and parents to get information about occupation required in Bijeljina.