Bijeljina Mayor, Mićo Mićić, passes away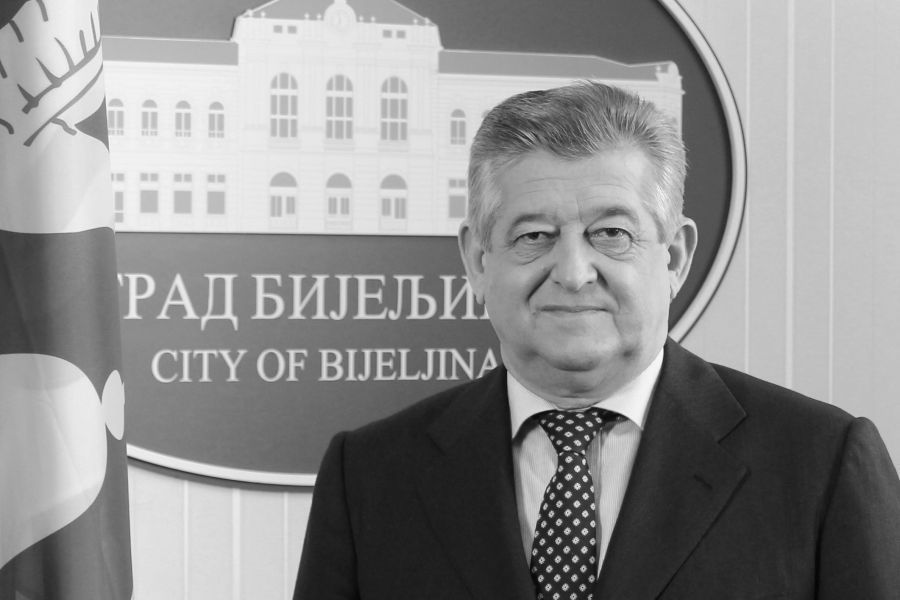 Mayor of Bijeljina, Mićo Mićić, passed away at the University Clinical Centre in Banja Luka today.
In order to commemorate the death of Mayor Mićić, the City of Bijeljina declared 23rd, 24th and 25th December as the days of mourning.
Condolence book will be open at the Administration of the City of Bijeljina on Thursday, 24th December 2020.
The date and place of funeral and commemoration will be announced later.

Mi​ć​o Mi​ćić ​was born on 6 September 1956 in Bijeljina.
He completed primary school in Gradac and Crnjelovo, and Secondary Technical School in Bijeljina. He completed the Faculty of Physical Education in Sarajevo in 1981.
From 1981 to 1996 he worked as a teacher at the Secondary Education Centre in Kalesija and Secondary Technical School "Mihajlo Pupin" in Bijeljina.
He started working in the Administration Service of Bijeljina Municipality in 1996, as a Head of Department of War Veterans, Disabled Persons and Civil Protection, where he remained until 2000.
He became a Minister for Refugees and Displaced Persons within the Government of the Republic of Srpska in 2000. From 2003 to 2005 he worked as the Minister for Labour, War Veterans and Disabled Persons Protection.
He was elected Mayor of Bijeljina Municipality in 2005 and re-elected in 2008. Four years later, he was elected the first Mayor of the City of Bijeljina and re-elected in 2016, for his second term of office as a city mayor, or the fourth term of office as the highest ranked officer of the local self-government.
Since Mr. Mićić became the head of local administration in 2005, Bijeljina has been developing quickly and become one of the main initiators of development of the Republic of Srpska and BaH.
In 2013, mayors of the municipalities and towns of the Republic of Srpska elected him President of the Association of Local Authorities of the Republic of Srpska. Currently he is serving as the Vice President of the Association.
From middle of 2017 to middle of 2018 he was Head of the Network of Association of Local Authorities of South-East Europe (NALAS).
Mayor Mićić is a holder of the Order of St. Sava (1st degree) and the Order of St. Sava (2nd degree) presented by the Holy Synod of the Serbian Orthodox Church.
He was married, and had three children and a granddaughter.