New truck for solid waste removal donated to Bijeljina by "SIDA"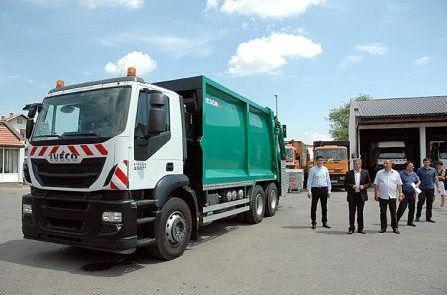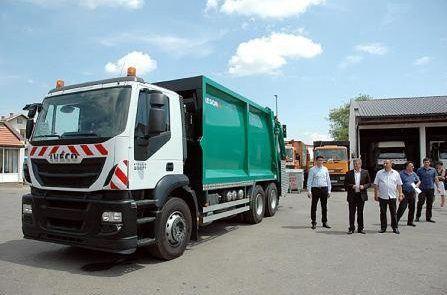 Mayor of Bijeljina Mićo Mićić, handed the truck for the transport of solid waste to the firm "Komunalac" a.d. Bijeljina. The truck worth 240,000 BAM was purchased thanks to the donation of Swedish International Development Cooperation agency (SIDA), while the remaining 135.000 BAM of this donation were spent for purchasing containers and other equipment.
On this occasion, Mayor Mićić said that the donation from Sweden came at the right time considering that, during the floods in May this year, "Komunalac" engaged all its capacities for waste disposal and site remediation after the withdrawal of water, so, due to ongoing work, the vehicles are quite worn.Currently, the waste is transported from about three-quarters of the City of Bijeljina teritory, and the aim is that all households dispose their waste at regional landfill.