German foundation to continue cooperation with the City of Bijeljina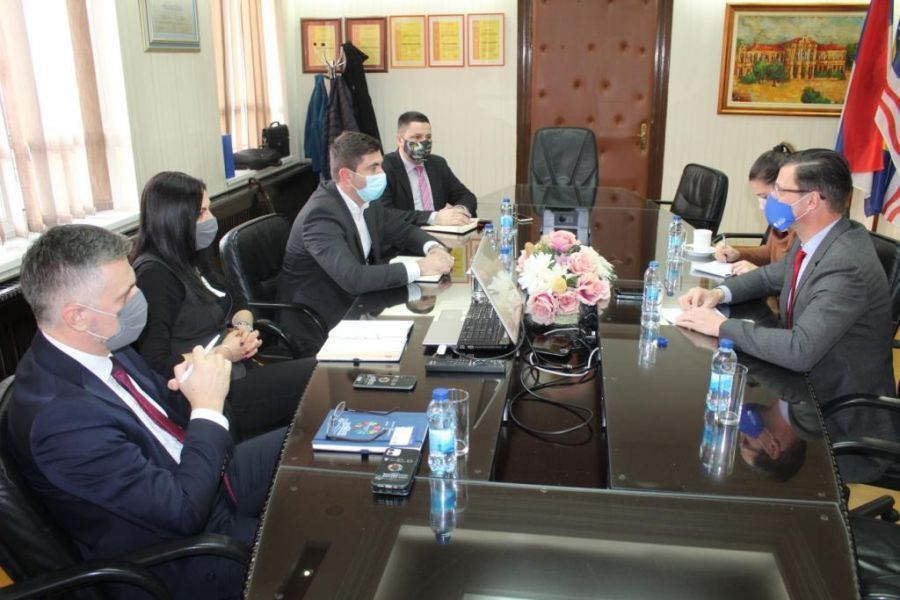 German foundation Konrad-Adenauer in Bosnia and Herzegovina expressed their readiness to continue cooperation with the City of Bijeljina in terms of making useful economic-financial contacts and bringing foreign investors to Semberija, said Bijeljina Mayor Ljubiša Petrović, after talking to the foundation's head of office Sven Petke.
Petrović said that the cooperation models will be concretised at the next meeting, with the aim of making a more efficient social and political system.
- Mr Petke assured me that his foundation supports new young people on the BaH political scene, and that, after the corona virus pandemic is stopped, we can return to a more solid cooperation, to building Bijeljina on the foundation of rule of law, to bringing investors and opening new jobs – said Petrović.
Head of Konrad-Adenauer office Sven Petke congratulated Petrović and his team for their excellent results at the local elections.
- Mayor Petrović has an interesting period ahead of him, as do the citizens of Bijeljina. I had an opportunity to hear about the new plans and programmes prepared by the mayor and his team. The concept of Bijeljina as the city of the future has a great potential, and it is important to understand that this city and its mayor are dealing with the same topics as the mayors of the cities in Germany, which creates an opportunity to learn from each other, and to cooperate – Petke pointed out.