Bijeljina thrives towards complete transparency and democratisation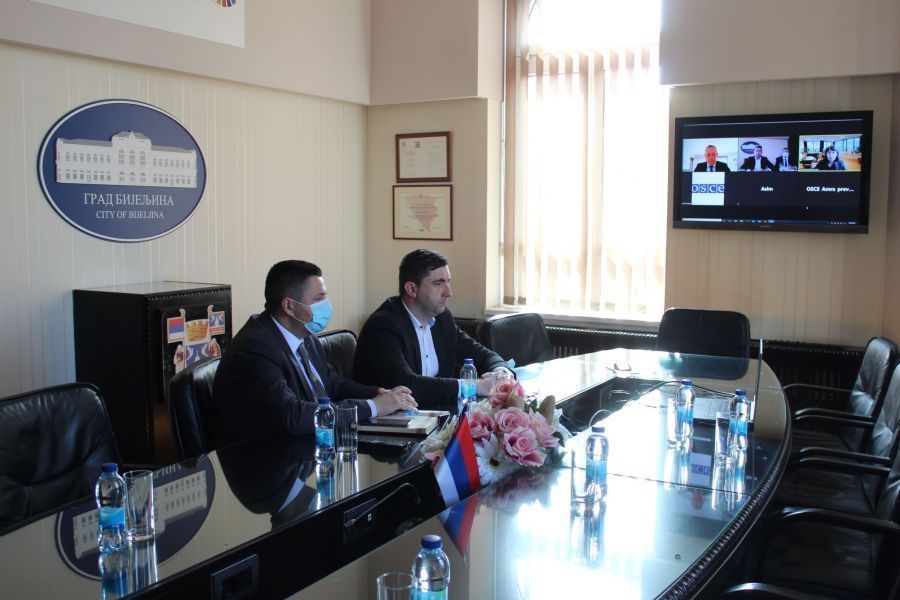 OSCE Mission to Bosnia and Herzegovina organised a Zoom meeting with the representatives of the City of Bijeljina. The topics were effects of COVID-19 pandemic, political stability, and plans for improvement of future cooperation.

Head of the OSCE Mission, Ambassador Kathleen Kavalec, Head of the Tuzla Office of the OSCE Mission, Damir Gnjidić, Mayor of Bijeljina, Ljubiša Petrović, and Head of Mayor's Office, Mladen Arsenović attended the meeting.
- We support the efforts of Mayor Petrović to make the operation of the City Administration completely transparent, and we think that providing the public with insight into the daily financial transactions of the City is a big positive step forward – said Ambassador Kavalec.

The meeting participants expressed their satisfaction with the previous cooperation and the constant improvements of the City of Bijeljina in security, democratisation and equality.
- The meeting was initiated in accordance with a number of previous visits of the Tuzla Office representatives to the City Administration. Today we agreed to have the Mission representatives as our guests, as soon as the epidemiological conditions allow us to organise a meeting – concluded mayor Petrović.