Petrović: Cooperation between cities is the way to overcome borders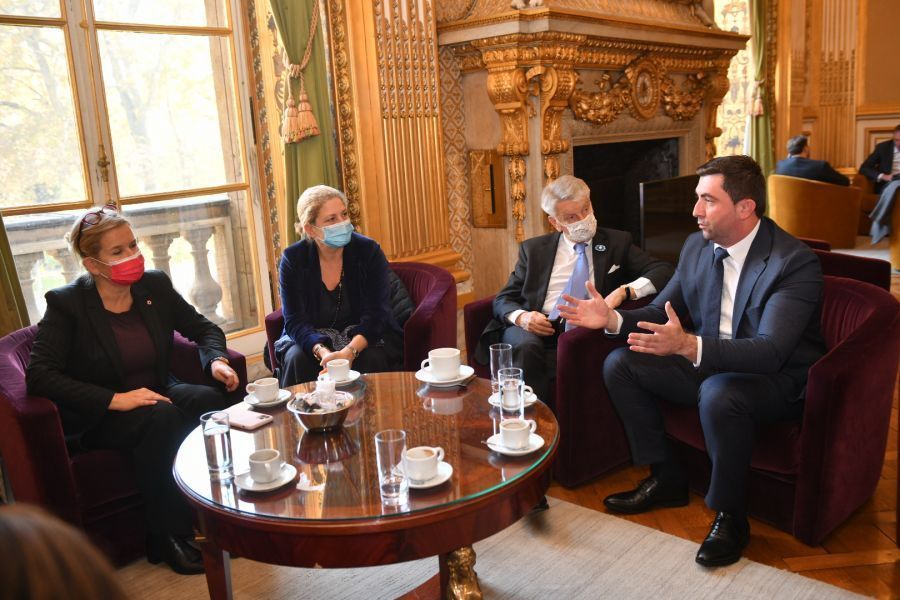 ​The working visit of Bijeljina Mayor Ljubiša Petrović to Paris is continued by visiting the French Association of the Council of European Municipalities and Regions (AFCCRE) which is the umbrella organisation of local self-governments in this country.
The President of the Association Christophe Chaillou presented their manner of operation, as well as the French system of local self-governance with 36,658 municipalities. Mayor Petrović, who is also the vice president of the Association of Municipalities and Cities of Republika Srpska, explained to Mr Chaillou the structure of municipalities and cities in Srpska and the international connections Bijeljina maintains with sister and partner cities in Europe, while expressing readiness of Bijeljina to establish official connections with a city in France.
- We live in a place which is open to the world and we think that cooperation between cities is one of the ways to overcome borders in Europe and to be more successful all together. Cooperation between local communities usually starts with cultural, sport or youth exchange, which grows into cooperation of local governments, and also businessmen. France is a country that pays a lot of attention to European affairs and we thing that twinning with a city of a similar size would be good for strengthening international position of Bijeljina – said Petrović.
On the second day of his visit to France, Bijeljina Mayor also had a meeting with the Advisor for Continental Europe and Turkey in the Cabinet of French President Isabelle Dumont.